This section of the newsletter is comprised of news stories, press releases and links to Internet articles that are sent in by our members who believe they will be of general interest to the membership.  We include them as a courtesy to our members but do not verify or edit their content.  Their inclusion does not constitute an endorsement by the CMAOntario nor do their contents reflect the views or opinions of the CMAOntario. If you would like to have something included in the newsletter, please send us a short synopsis, a photo or graphic and the hotlink that can be included in the news listing. Submissions can be sent to verle@cmaontario.ca. Please make sure the Subject Line reads "For inclusion in the CMAOntario Newsletter". The deadline for submissions is the 20th of each month.
---
Ontario Country Artists Earn Honourable Mentions in US-based "Unsigned Only" Music Competition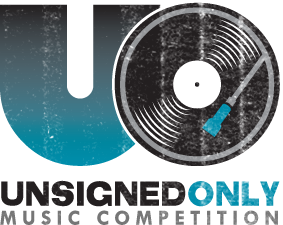 Judges Include: Chris Daughtry; Linda Perry; NLE Choppa, Aimee Mann, Ruthie Foster, Robert Smith (The Cure), Showtek; LoCash; and more
Nashville, TN, September 8, 2021 ­- The Unsigned Only Music Competition has announced its 2021 winners. The overall Grand Prize was handed to 17-year-old singer-songwriter, rap-poet Sophie Pecora, from Danville, California, for the song "Anxiety." The Grand Prize winner is awarded a prize package totaling $50,000, including $20,000 in cash (US) and more in merchandise and services geared toward helping an artist's career.
Honourable mentions in the Country category were handed out to Carson Janik of Windsor, ON and Alexa Goldie from Kingston, ON.
Established in 2012, Unsigned Only has become known as the leading music competition honoring international artists who are not signed to a major record label. It has become an important source for discovering new talent and acts as a benchmark for excellence in the arena of contemporary music. Selected from almost 10,000 entries from 120 countries, the winners share in over $150,000 in cash and prizes split among 38 winners.
(Source: Press Release)
---
Syndicut Songwriter 
Retreat

 October 15 -17, 2021
Syndicut is hosting their first ever songwriter retreat – an intensive and uplifting weekend retreat for indie artists and songwriters looking to gain a deeper understanding of themselves as music creators and more knowledge on how to build a sustainable career in today's music industry.
Master classes, critique sessions, recording opportunities and performances in the beautiful country setting of Willow Sound Studio in Russell, ON.
Hosts Tara Shannon and Debbie Zavitson will facilitate your weekend experience. From the craft of songwriting to business fundamentals, their compassion and real world understanding of what it takes to make a living with your music will shore you up and inspire you to live your best life as a music creator.
Limited spots available. Anyone interested should email admin@syndicutmusic.com or apply here.
(Source: Member Submission)
---
Patricia Conroy, Randy Stark Enter CCMA Music Hall of Fame
The Canadian Country Music Association (CCMA) has announced Patricia Conroy and Randy Stark as the 2021 inductees into the Canadian Country Music Hall of Fame. Conroy enters as the 2021 Artist Inductee, while music industry veteran Stark receives the Stan Klees Builder honour.
The announcement comes along with the news that the Hall will move into Calgary's National Music Centre in Studio Bell. There it joins the Canadian Music Hall of Fame Collection, the Canadian Songwriters Hall of Fame, and Quebec's ADISQ Hall of Fame. The Canadian Country Music Hall of Fame consists of more than 1,270 artifacts, including instruments and memorabilia (textiles, awards, photographs) and representing over 150 different artists.
A 7-time CCMA Award winner, Patricia Conroy's illustrious career began in Montreal as a member of her family band, The Shamrock Ceili Band. Her distinct sound laid the foundation for her 6 studio albums, 7 Juno Award nominations, 5 #1 CMT videos and 8 career #1 singles.
The Canadian Country Music Hall of Fame Stan Klees Builder Award was established in recognition of RPM Magazine co-founder Klees, and his pioneering efforts in the creation of the CCMA Awards Program. This year's recipient, Randy Stark has over five decades of industry experience, has been credited with building some of Canada's biggest country careers, and is a former Director on the Board of CMAOntario.
Congratulations, Patricia and Randy!
The Canadian Country Music Hall of Fame induction ceremony will take place during Country Music Week 2021 in London, ON from Nov. 26 – 29.
(Source: FYI Music News)
---
The Western Swing Authority Release Live Concert DVD
The Western Swing Authority are set to release a brand new concert DVD, Live In Full Swing, covering the best of their music over the last 12 plus years.
For over a decade, this cast of musical peers and friends have shared a common love of playing Western Swing music together. In early 2021, the band decided it was time to head to a soundstage to create their first ever live concert DVD, featuring classic Western Swing tunes, along with their own "new vintage" originals.
There is no better way to experience The Western Swing Authority than by seeing them live.
The concert film also includes interview vignettes with all of the band members as they recount great stories from the band's history, and the stories behind some of the songs.
Pre-orders available here.
(Source: Member Submission)
---
Amanda Jordan's "Love You To Pieces" Already Resonating with TikTok Fans
With over half of a million career streams to date, Amanda Jordan has just release her brand new single ''Love You To Pieces''. The empowering song was co-written with Rick Huckaby who has had several major album cuts with Trace Adkins, Tracy Lawrence, Thomas Rhett and more.
"Love You To Pieces" is Amanda's second release of 2021, her previous single "Pretty Girl" was released in March and has since been streamed over 110K times on Spotify and was added to Spotify's LIVE Country, New Music Friday, Canada, Fresh Finds, and Radar Canada editorial playlists.
A TikTok teaser for the new single has been viewed over 159 thousand and liked over 28 thousand times within a few days of being posted.
"Love You To Pieces" is available everywhere now.
(Source: Member Submission)
---
RIP Doug Deveaux
Many CMAOntario members are shocked and deeply saddened at the news of the sudden and unexpected passing of a well-loved figure in Canadian country music, Doug Deveaux.  He was equally at home behind a sound board or on stage playing guitar. Doug had a knack for making those he worked with feel confident that he had their backs and he had a special gift of making it look easy. He is and will be deeply missed.
(Source: Member Submission)
---
Country County Radio Show
Country County is a weekly Country Music Radio Show that airs Monday's at 7:00pm on Northumberland 89.7 FM. Northumberland 89.7 FM is a community radio station located in Cobourg, Ontario. The show is hosted by the husband and wife team of Rob MacArthur and Lorraine Davies-MacArthur. The show plays mostly Canadian Country Music, around 50 percent, with most of that being from Canadian Independent Country Artists.
The show is always looking for songs and new releases to air on the show. If any Country Music Association of Ontario member would like to have their music on the show, please feel free to contact Rob MacArthur at countrycounty@robmac.org to find out how.
(Source: Member Submission)
---
Judges Announced for 2021 International Songwriting Competition

The International Songwriting Competition (ISC) has announced its 2021 panel of judges that includes iconic artists Coldplay, Hozier, George Thorogood, Bebe Rexha, Tom Waits, Christian Scott, Linkin Park, Jeremiah Fraites (The Lumineers), Trevor Daniels, Metro Boomin, and many more. Also included are record label executives from many of the top major and indie record labels.
Now in its 20th year, ISC was created to recognize great songwriters and to provide a platform to be heard. The competition is open to both professional and amateur songwriters, signed or unsigned, and offers a valuable opportunity for songwriters to get more recognition for their music. ISC is currently accepting entries at www.songwritingcompetition.com.
A total of 71 winners in 23 genre categories share in over $150,000 in cash and prizes, including an overall Grand Prize consisting of $25,000 (US) cash, and more.
In honor of its 20th Anniversary, ISC is also announcing a Founder's Choice Award to be given to one artist this year only, selected by the competition's Founder and the ISC listening committee. This award will be given in addition to the overall $25,000 (US) Grand Prize that is selected by the judges. The Founder's Choice award recipient will be awarded $10,000 (US) cash.
(Source: Press Release)
---
One Ugly Cowboy – Making Beautiful Noise
Up and coming Toronto-based country-rockers ONE UGLY COWBOY are a relatively new band but the quintet is steeped with experience, and it shows on their latest album "Ride With The Wind". The group is fronted by dynamic vocalist Jane Sowerby and her axe-wielding soul mate Richard Zwic, who has written and worked with several JUNO Award winners over the years. In addition to honing her chops fronting various bands, Jane has had over 100 film and TV acting credits over the last 20 plus years, and during that same time frame, Richard wrote musical scores for several national comedy specials. The group is rounded out by guitar and lap steel player Rob Kennedy, bassist Rick Ottenbrite and drummer Mike Mann. When they're delivering the goods on stage, the band sends out positive vibes both sonically and visually.
See them perform live on September 17 at The Horseshoe along with another stellar southern Ontario country act, Johnson's Creek Band.
(Full Story: The Music Express)
---
Nicole Rayy's "Feels Like Yesterday" Out Now
Nicole Rayy has a fun new song out now that is all about the 90's called "Feels Like Yesterday" which includes a flashback to the Doo Doo Doo's from Third Eye Blind's "Semi-Charmed Life". The track was written by Nicole and fellow Ontario artists David Madras and Matt Teed and was produced by Brian Howes. It is available on all streaming platforms and Canadian radio stations.
Watch the accompanying video here.
(Source: Member Submission)