This section of the newsletter is comprised of news stories, press releases and links to Internet articles that are sent in by our members who believe they will be of general interest to the membership.  We include them as a courtesy to our members but do not verify or edit their content.  Their inclusion does not constitute an endorsement by the CMAOntario nor do their contents reflect the views or opinions of the CMAOntario. If you would like to have something included in the newsletter, please send us a short synopsis, a photo or graphic and the hotlink that can be included in the news listing. Submissions can be sent to verle@cmaontario.ca. Please make sure the Subject Line reads "For inclusion in the CMAOntario Newsletter". The deadline for submissions is the 20th of each month.
---
International Songwriting Competition Deadline: September 23
Judges include Coldplay, Dua Lipa, Tom Waits, Bebe Rexha, Linkin Park, Cam, Laura Pausini, Dave Koz, Tanya Tucker, Above & Beyond, Trevor Daniel, Irma Thomas, Arturo Sandoval, and Music industry Execs from top record labels: Capitol, Sony,  Roc Nation, Atlantic, Warner, Verve, Glassnote, and more. 
Nashville, TN, Sept. 15, 2020 ­ The regular deadline to enter the International Songwriting Competition (ISC) is approaching soon on September 23, 2020. ISC gives away more than $150,000 in cash and prizes, including a Grand Prize of $25,000 cash plus additional merchandise and services. Both amateur and professional songwriters worldwide are eligible to enter.
Established in 2002, ISC is considered to be the most influential and prestigious international songwriting competition. ISC winners also benefit from extensive press and publicity, gaining exposure and recognition from an international music market of industry professionals and fans.
Entrants may submit songs in any of the following categories: AAA (Adult Album Alternative); AC (Adult Contemporary); Americana; Blues; Children's Music; Christian; Comedy/Novelty; Country; EDM (Electronic Dance Music); Folk/Singer-Songwriter; Instrumental; Jazz; Latin Music; Lyrics Only; Music Video; Performance; Pop/Top 40, R&B/Hip-Hop; Rock; Teen; Unpublished; Unsigned Only; and World Music.
Over the years ISC has honored thousands of artists, many of whom have gone on to achieving greater success. Past winners include Tones and I, Gotye, The Band Perry, Kasey Chambers, Dave Berg, Gordie Sampson and many more.
More information, plus entry form, available at https://www.songwritingcompetition.com.
(Source: Press Release)
---
Fast-Rising Country Artist David Boyd Janes Readies New Single Œ"Couldn't Hurt" Coming September 25
David Boyd Janes ­ a 2020 nominee for Rising Star at the CMAOntario Awards and winner of the 2019 Boots & Hearts Emerging Artist Showcase ­ is releasing a brand new single, "Couldn't Hurt", through Warner Music Canada.
David co-wrote "Couldn't Hurt" with country superstar James Barker, fellow CMAOntario Award nominee Aaron Alan and industry veteran Joe Ernewein. A Toronto, Ontario native, David Boyd Janes is being recognized as one of country music's most promising new artists.  He emerged out of 100 artists to win The Next Country Music Star contest put on by the Havelock Country Jamboree, and was named Artist of the Year at the Mississauga Music Awards. Another win at the Country Wild Music Festival in Cobourg, Ontario, earned David a trip to Nashville to record a song with Grammy-winner Jamie Tate. Before David even released the song ­"Ready For A Good Time" ­ Montana's restaurant chain chose it to be featured in their advertisements airing nationwide on both tv and radio. After winning the Boots & Hearts Emerging Artist Showcase, he not only got the opportunity to perform in front of 25,000 country fans on the final night of the festival, but with the win came a single release contract through Warner Music Canada. 2020 has seen David earn his first CMAOntario Award nomination in the Rising Star category, and while plans for a robust tour had to be put on hold, next year is shaping up to be his busiest yet.
Listen to the new song at https://www.davidboydjanes.com/
(Source: Member Submission)
---
20 Canadian Artists Honored In 2020 Unsigned Only Music Competition
Judges Include: Charli XCX, NLE Choppa, Aimee Mann, Ruthie Foster, Piso 21, Robert Smith (The Cure), Tenth Avenue North, and More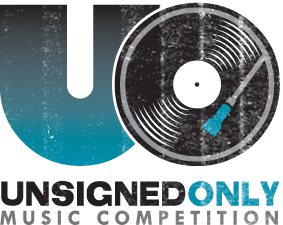 The winners of the US-based Unsigned Only Music Competition were announced today. A total of 20 Canadian artists garnered wins in the competition geared toward unsigned artists.
"Canada's musical landscape is so diverse and rich, both lyrically and musically. With a proud music tradition spanning all genres of music, Canada is home to some of the best up-and-coming bands and artists," said Unsigned Only founders, Candace Avery and Jim Morgan. "Over the years we have honored many of them, and this year was no exception. So here's a big thumb's up to all the Canadian winners."
Established in 2012, Unsigned Only has become known as the leading music competition honoring international artists who are not signed to a major record label. It has become an important source for discovering new talent and acts as a benchmark for excellence in the arena of contemporary music. Since Unsigned Only's inception in 2012, five Grand Prize winners have been signed to record labels. Selected from more than 7,000 entries from 109 countries, the winners share in over $160,000 in cash and prizes split among 38 winners.
Winners were selected by a judging panel comprised of high-profile industry experts and renowned recording artists, including: Charli XCX; Aimee Mann; Sanctus Real; O.A.R.; Ruthie Foster; Robert Smith (The Cure); David Benoit; Tyler Williams (The Head And The Heart); NLE Choppa; Bibi Marin (Reik); Darryl Worley; Piso 21; Janiva Magness; Tinariwen; Rhett Walker; The Devil Makes Three; and many more.
Among the Canadian winners were the following CMAOntario members:
Buck Twenty (Harrow, ON) – "All I Can Do" ­(Second Place)
Genevieve Fisher (London, ON) – "Someone Else" (Honorable Mention)
Robyn Ottolini (Uxbridge, ON) – "Girl Next Door" (Honorable Mention)
Unsigned Only is now accepting entries for the 2021 competition. More information can be found at: https://www.unsignedonly.com.
To hear the winning songs, download low-res photos, and view the complete list of winners, go to: https://www.unsignedonly.com/winners.
(Source: Press Release)
---
Suzi Kory's Love Revolution a Success
On Sat. July 18th country-rock artist and CMAOntario member Suzi Kory hosted and performed at the "Love Revolution" first-ever Drive-in Country Music Festival in Cavan, just outside of Peterborough.
The festival featured local country artists Alessia Cohle, Bree Taylor, Brian John Harwood of Kansas Stone, Mackenzie Leigh Meyer, Nicole Rayy, The House Call as well as acoustic sets by Colin Amey and Joe McCauley and special guests appearances by Dustin Bird and Kelsi Mayne.
The event, which lasted over five hours had over 250 people in attendance from across the province of Ontario and was hosted by presenters Dave Woods and Linda Heldman.
Watch highlights from the festival:  https://youtu.be/949N7duDR2w
Kory is currently planning the second Œ"Love Revolution" drive-in festival which is scheduled to take place on Sat. Sept. 19th in Columbia, Tennessee.
For more info on Suzi Kory visit www.suzikory.com
(Source: Member Submission)
---
Emilie Roberts Releases Debut Single "Friendzone"
Canadian country pop singer – songwriter Emilie Roberts released her debut single "Friendzone" on September 4, 2020.  Emilie Roberts is eighteen years old and is making great strides in the industry.  She has appeared on In the Country with Dave Woods and has performed at different venues all over Ontario. "Friendzone" is a song that people can identify with, as it reminds us of friends we have had where we wondered if the relationship could have become more. Emilie is a unique artist as her music is country with pop influences.  The song has a great beat and catchy lyrics that people can relate to. "Friendzone" was produced and co-written by Mark Schroor and Erik Fintelman.  The song is available on all streaming platforms.
Emilie is hard at work preparing her next single which she plans to release in the fall of 2020.
(Source: Member Submission)
---
Show Review: Johnson's Creek at TD Aurora's Concerts in the Park
Johnson's Creek is positioned behind mobile sheets of plexiglass. The audience of 100 patrons (maximum allowed) spread out on the lawn in designated squares, each 10 feet apart, everyone wearing masks. Is this the future of concert activity in the current age of COVID-19?
Well, this was the set-up Wednesday, August 19th when these Southern Ontario country-rockers performed a 90-minute set at Aurora Town Park (located just north of Toronto) playing before an appreciative audience which had been previously starved of live concert activity.
A concept initiated by the city's recreational supervisor, Shelley Ware, who is staging a series of these events, each Wednesday through August, people wishing to attend the concerts pre-register online on the city's website and those unable to attend can view the concert live-streamed online or on the local television channel.
For band members; vocalist Glenn Code, guitarist Mike Lanteigne, bassist Mike Crombez and new drummer Jake Adams, it was a chance to brush off the cobwebs of having not performed live for about five months and road test new material to go along with their regular setlist of original songs and an assortment of standards by the likes of Zack Brown, Chris Stapleton, Eric Church, Dean Brody, Gord Bamford and Tim Hicks.
Johnson's Creek have already been booked to play Calgary Country Thunder and Cavendish Beach next summer and are also set to open for The Reklaws in Manitoba.
For more on Johnson's Creek, visit www.johnsonscreekband.com
(Source: Member Submission)