This section of the newsletter is comprised of news stories, press releases and links to Internet articles that are sent in by our members who believe they will be of general interest to the membership.  We include them as a courtesy to our members but do not verify or edit their content.  Their inclusion does not constitute an endorsement by the CMAOntario nor do their contents reflect the views or opinions of the CMAOntario. If you would like to have something included in the newsletter, please send us a short synopsis, a photo or graphic and the hotlink that can be included in the news listing. Submissions can be sent to verle@cmaontario.ca. Please make sure the Subject Line reads "For inclusion in the CMAOntario Newsletter". The deadline for submissions is the 20th of each month.
---
Warner Music Nashville Signs Breakout Singer / Songwriter Robyn Ottolini
Warner Music Nashville is proud to welcome rising country singer/songwriter Robyn Ottolini to the artist roster. The Uxbridge, Ontario native uses her small-town-Canada upbringing as the creative inspiration for every witty, relatable lyric she writes. Her viral hit "F-150" reached No. 4 on Spotify's all-genre US Viral 50 chart and is currently Top 3 on Rolling Stone's all-genre Trending 25 chart.
"My ex drove an F-150 and I f'ing hate that truck," laughs Ottolini. "You might think that 'F-150' is just a truck song, but this isn't about any ol' truck. It's about trying to move on and get strong, until you see that one thing that brings you back to the pain. Nothing does that more for me than his white, Ford F-150."
Ottolini continued: "You're going to get to know the real me in the first 30 seconds of listening to any of my songs and if you love it, that's cool. If you don't love it, that's cool too. Either way, country music has made me who I am today. It's my safe place to land and it's also the thing that pushes me further out of my comfort zone than I ever thought I could go. It doesn't even feel real yet that I've signed a record deal with Warner Music Nashville to be honest, but if you're telling me it's real, I'll trust you guys."
Inspired by artists like Maren Morris, Kacey Musgraves and Sam Hunt, she's already released two EPs independently, including The I'm Not Always Hilarious EP earlier this year, and was a Rising Star Award nominee at the Country Music Association of Ontario Awards in 2019. Ottolini is managed by Mark Schroor & Erik Fintelman from Workshop Music Group.
(Source: Press Release)
---
Ryan Langdon Takes Home 2 Niagara Music Awards
The 13th annual Niagara Music Awards were held online on October 10th. CMAOntario member Ryan Langdon walked away with two awards: Country Artist of the Year and Album of the Year for Lit In The Sticks.
(Source: FYI Music News)
---
Andrew Hyatt Releases New Single "Neverland"
The much anticipated single from Andrew Hyatt is here. Hyatt, whose unique style has struck a chord with country fans Canada wide introduces "Neverland".
The story in this beautifully crafted recording is about how the character feels shooting for his dreams and failing is better than doing nothing at all. As the lyrics say, "I don't want to be another coulda-shoulda-been. I want to be the one who gave it all he had". Listeners will be drawn in by Andrew's sincere tone and magical delivery. "Neverland" is also the title of Andrew's new EP releasing on October 30th 2020.
Listen to the new song here
(Source: Member Submission)
---
Jason Blaine Set to Release New EP Go With Me
Multi-award-winning country artist Jason Blaine is set to release his new EP "Go With Me" on October 23 via eOne and all streaming services. The title track "Go With Me" beautifully tells the love story of Jason and his wife – from meeting in high school to moving to Nashville, taking the plunge into music and starting their beautiful family.
Produced by Danick Dupelle (Emerson Drive, Tebey), the new material builds on what Blaine has always done best: telling stories of home, love and nights on the town, while at the same time performing them in a style that's made him one of Canada's most distinctive voices in country music.
(Source: Member Submission)
---
Dani Strong Releases New Single "Mrs. Jones (Evelyn)"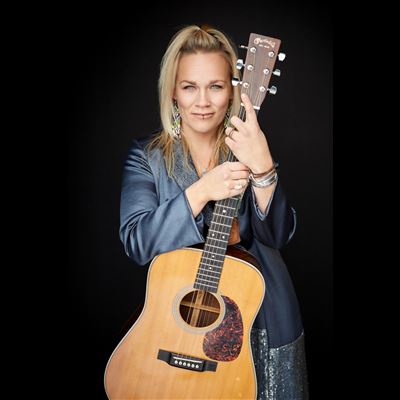 "Mrs. Jones (Evelyn)" is the 3rd single off of the highly anticipated upcoming album Undefined. Dani's recent single "Wild Summer" broke over 500k streams in it's first 3 months of release which was immediately followed by "Mrs Jones (Evelyn)" winning Best Country Song at the 2020 IMAs in New York in April.
Sonically, "Mrs. Jones (Evelyn)" has a Maren Morris vibe… with the crisp, clean electric guitar and a strong vocal front and center allowing the story to be heard. Lyrically the song is a captivating and poetic story that gives a new and empathetic view of the stereotypical "Mrs Jones". The song was produced by Dani's long time friend and Juno award winning producer Dan Brodbeck, who adds his beautiful vocal harmonies throughout the song which adds to the consistent build throughout the song.
Undefined is Dani's 2nd full length (13 songs) album and is set to release on October 23rd. The record is an incredibly diverse collection of Dani's writing from the past 3 years. Dani and producer, Dan Brodbeck, made it their mission to produce each song individually to best suit the song versus producing to "fit" a record. "Mrs. Jones (Evelyn)" is one of 3 beautiful, storytelling ballads on the record.
Listen to the new song here
(Source: Member Submission)
---
Dylan Burk Releases New Single "Whiskey Mind"
Canada's up-and-coming country crooner, Dylan Burk (who is originally from Nashville) – will be releasing a new song on Oct.16 called "Whiskey Mind."
Splitting time between Canada and Nashville – Dylan is no stranger to performing and has been on the same stage as talents like The James Barker Band, Eric Ethridge, Leah Daniels and more. He was also one of the top 8 finalists for The Boots & Hearts Emerging Showcase in 2019.  His new single was produced by the award winning Patrick James Mathews – who has worked with the likes of Luke Bryan, Chris Young, Billy Curington, Tim Hicks and many more.
"Since I started trying to make a career in music,  I've wanted to keep that bit of rock in my music while still keeping it country," says Burk,  "one of the writers Jordan Rager did just that. When I heard the amazing mix I knew this was the right song for me. Being a co-writer for Meghan Patrick's song "Wild As Me" and a tune with Jason Aldean I knew he would know how to make an amazing song pop like Whiskey Mind."
Listen to the new song here.
(Source: Member Submission)
---
Owen Barney Releases New Single "Pour Me"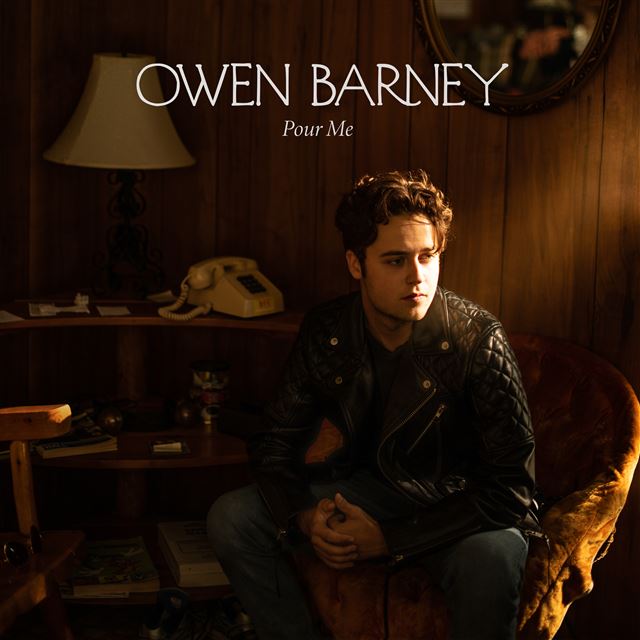 2020 has been a landmark year for this rising star, with over 7.5 million global streams and a chart topping summer smash "Thank Her For That". Timing couldn't be better for the release of his brand new EP No Road Too Long featuring his latest single "Pour Me," a lighthearted song that reflects on dealing with hard times. This release follows a big month for Owen; being named the Amazon Breakthrough Artist of the Month, hitting over 320K views on his most recent music video for "Thank Her For That", topping the Shazam charts, and a partnership with iconic Canadian brand Roots.
Listen to the new song here.
(Source: Member Submission)
---
Eric Ethridge & Kalsey Kulyk Song Benefits Lung Association
Canadian country music couple Eric Ethridge and Kalsey Kulyk have written and recorded the song, "Breathe Again", for the Canadian Lung Association's 120th anniversary.
Proceeds from streaming and downloading of the song will help the association fund research, advocacy and providing health information for Canadians struggling to breathe.
It was released while the couple, who married last December, have been travelling the country in a converted panel van to perform at small socially distanced shows booked by fans.
Along with the theme song for the association's anniversary, both artists have singles climbing Billboard's country music chart.
(Full Story: London Free Press)
---
An Artist With a Tattoo, Pen and Microphone: Meet Ontario's Country Music 'Rising Star' Aaron Allen
A London, Ont. tattoo artist is now Ontario's "Rising Star" in country music.
Aaron Allen, 39, won the award at the first ever drive-in music awards show Sunday night.
There were 250 cars at the event at the Western Fair District for the Country Music Association of Ontario (CMAO) show in Allen's home city.
"It was hard to sleep," said Allen from his tattoo parlour Monday morning. "It was amazing. It was very unexpected and the show was so good I wanted to be in the cars watching it because it was so cool."
He's been performing for two decades with multiple releases, but after his track 'Highway Mile' hit radio in 2019 he's been trending up.
(Full Story: CTV News London)
---
Submissions Open for 2021 JUNO Awards
The Canadian Academy of Recording Arts and Sciences (CARAS) has announced that the 2021 Juno Awards Submissions powered by TD are open until Nov. 6 at junosubmissions.ca. To be considered for nomination for the 2021 Junos, national music release dates must fall between the eligibility period of Sept. 1, 2019, and Nov. 6, 2020. Oct. 16 is the deadline for discounted early-bird submission. More info here.
(Source: FYI Music News)
---
Bandzoogle Launches Integrated Options for Live Streams and Videos
Musician website and e-commerce platform Bandzoogle has launched new integrated options for videos and live streams to help independent musicians maximize control and revenue. Artists can now embed live and pre-recorded videos from YouTube, Vimeo, Facebook, Twitch, and Crowdcast directly to their artist websites. They can also integrate video into the Tip Jar donations feature, offering a pre-recorded message or a live stream video. Fans can then send tips during a live stream performance. Artists using the fan subscription model through Bandzoogle can reward certain levels of subscribers with access to live and pre-recorded video. More info here
(Source: FYI Music News)
---
James Barker Band & The Reklaws Recognized with 2020 SOCAN Award Wins
Congratulations to both James Barker Band and The Reklaws on their recent wins at the 2020 SOCAN Awards. James Barker Band was recognized for "Keep It Simple" while The Reklaws walked away with two for "I Do Too" and "Feels Like That". The awards were presented for their respective involvement in songs that achieved the greatest number of performances on domestic radio and on-demand audio streams in 2019, in the country genre.
(Source: FYI Music News + SOCAN Awards)