This section of the newsletter is comprised of news stories, press releases and links to Internet articles that are sent in by our members who believe they will be of general interest to the membership.  We include them as a courtesy to our members but do not verify or edit their content.  Their inclusion does not constitute an endorsement by the CMAOntario nor do their contents reflect the views or opinions of the CMAOntario. If you would like to have something included in the newsletter, please send us a short synopsis, a photo or graphic and the hotlink that can be included in the news listing. Submissions can be sent to verle@cmaontario.ca. Please make sure the Subject Line reads "For inclusion in the CMAOntario Newsletter". The deadline for submissions is the 20th of each month.
---
Two CMAOntario Members Selected Among SiriusXM Top of the Country Semi-Finalists
Congratulations to CMAOntario members Jade Eagleson and Kelsi Mayne who were selected among eight semi-finalists in the SiriusXM Top of the Country competition.
"We were blown away by the depth of talent we encountered when reviewing artist submissions for the second annual SiriusXM Top of the Country competition," said Jeff Leake, Director, Music Programming, SiriusXM Canada. "The eight semi-finalists each offer something special to Canada's country music scene. Canadians are going to have a tough time choosing our top three finalists during the nationwide online vote."
The top three acts will emerge as SiriusXM Top of the Country finalists, receiving a stage spot at one of Canada's largest country music festivals. Finalists will also attend a SOCAN song writing trip to Nashville and an exclusive mentorship session in Toronto with influential people from across the industry.
Voting for the competition has closed, but country fans can still watch all studio sessions recorded by the artists at siriusxm.ca/topcountry
The grand prize winner will be chosen live during Country Music Week 2019, being held this year in Calgary, AB from September 5-8. Finalists will battle it out live on stage at the SiriusXM Top of the Country Finale, before a soon-to-be-announced headlining act, airing live on SiriusXM. The winner will receive the $25,000 grand prize, plus an international SOCAN song writing camp and more.
(Source: CCMA Press Release)
---
Tin Pan North Kicks Off May 23
The Nashville Songwriters Association International (NSAI) – Toronto Chapter – is hosting their 20th annual TIN PAN NORTH songwriters festival, May 23-25, 2019, at various venues throughout the Greater Toronto Area (GTA). See performances by over 40 talented songwriters, performing their songs and sharing the story behind the song. Mark these dates, so you don't miss three great nights of songwriters sharing their songs.
TIN PAN NORTH wraps up with a special Gala Show on Saturday, May 25at Hugh's Room Live, headliners announced include: Ronney Abramson, Joan Besen, David Celia, Diane Chase, Wendell Ferguson and Sylvia Tyson.
TIN PAN NORTH, now celebrating its 20th anniversary year, is based on the very famous Nashville Songwriter's Festival called TIN PAN SOUTH, which features some of the biggest stars in Country music.  Like that festival, TIN PAN NORTH aims to be an all-ages festival of singer-songwriters, and provides music fans who love songwriting, an up close and personal peek into the glamorous world of songwriters and songwriting.
Tickets now on Sale at Ticket Window – 1-877-700-3130
Hugh's Room Live Gala show tickets available at 416-533-5483
(Source: NSAI)
---
Canadian Music Royalty Ecosystem Explained: Second Edition
Two years ago, FYI Music News published Vel Omazic's article, Canadian Music Royalties Explained, which de-mystified the Canadian music royalty eco-system. "Since then, I've been contacted on a regular basis by random artists and industry professionals who've read the article and have deeper questions. I've also been invited to moderate and speak on the topic at industry conferences and events," says Omazic.
"Based on all of those conversations, and the evolution of the royalty eco-system itself, the time is right for a "second edition". You'll recognize a large portion of this article from two years ago, but we've added details and depth based on what artists and managers across Canada want to know."
Read the full article: FYI Music News
(Source: FYI Music News)
---
David McLachlan Readies Live Release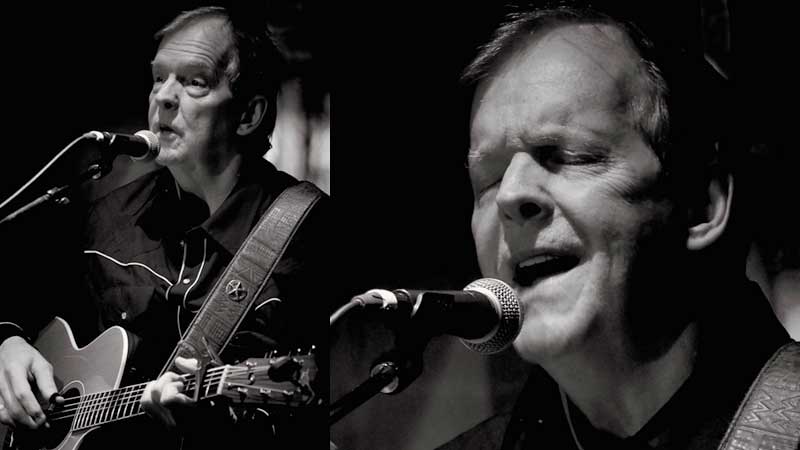 David has been busy working on a "live" release from his 10-song set at Winterfolk, in February. Currently at the pressing plant, it's called Alive…at Winterfolk. It will be available at shows, and online soon. David appeared at the Moonshine Cafe in early April, along with other songwriters. Mid-April saw David participate in a Nashville Songwriters Fundraiser for the 20th edition of Tin Pan North, at the Black Swan in Toronto with several other NSAI members – David is the longest serving active NSAI member in the Toronto chapter. Late April, David once again did a benefit for Nellie's Shelter for Women, at The Linsmore Tavern, Toronto, raising funds for a great cause. His latest single release, Ferris Wheel, from the album Reaching For The Sun, continues to do well at radio in Europe, Australia, and New Zealand.
(Source: CCMA Member News)
---
Andrew Hyatt Releases New EP ABEL
Sudbury native Andrew Hyatt lays his soul bare with the release of ABEL, his new EP available digitally now via 604 Records. With heartbreaking arrangements and powerful storytelling ABEL captures the unassuming emotion of daily moments and serves as the companion to Hyatt's 2018 release CAIN, while simultaneously swerving from its sonic direction. Diving deep into Hyatt's strengths as a songwriter, ABEL delivers an intimate collection of songs, stripped down and raw, both simple and complicated in the same listen.
"ABEL is a collective of songs written from real places," says Hyatt. "It wasn't intended to ever be released; it wasn't ever intended for anybody other than me. But then, as I started to listen to them, and just play them, I realized that the honest songs that come from the dark places, from the broken places, from song-writing that's just for me, those are the songs that I want people to hear, people to connect with."
Featuring multiple appearances by CCMA Award nominee Jessica Mitchell, ABEL delivers a beautifully complex compilation of songs in its brief five tracks, taking the listener on a journey through the workings of Hyatt's exquisite mind.
(Source: CCMA Member News)
---
ISC Announces 2018 Winners

The International Songwriting Competition has announced its 2018 winners.
ISC is an annual song contest whose mission is to provide the opportunity for both aspiring and established songwriters to have their songs heard in a professional, international arena. ISC is designed to nurture the musical talent of songwriters on all levels and promote excellence in the art of songwriting. Amateur and professional songwriters and musicians are invited to participate. ISC has a prestigious panel of judges, including Sarah Evans, Adam Lambert, Tom Waits, Kristian Bush and Nancy Wilson of Heart, among many more. Past winners have included The Band Perry, Passenger and Kasey Chambers, launching their careers.
Ontario songwriters receiving Honorable Mention in the Country category include:
 Danielle Todd, Bobbi Castor, Hillary Thompson (Guelph, ON) for the song "Crazy", performed by Danielle Todd
 Selby Copeland, Jason Duke, Ryan Griffin, Jeff Roe (Toronto, ON) for the song "We Made It", performed by Ryan Griffin.
For more information and to hear the winning songs, visit: www.songwritingcompetition.com
CMAOntario congratulates them!
(Source: ISC (edited))
---
In theory, streaming should provide all artists with a fair chance of organically building an audience, provided they can game the system. As with any game, however, success depends largely on the skill of the player, and raising your music's profile on a streaming services requires a carefully implemented strategy.
Read the full article: Hypebot
(Source: Hypebot)