This section of the newsletter is comprised of news stories, press releases and links to Internet articles that are sent in by our members who believe they will be of general interest to the membership.  We include them as a courtesy to our members but do not verify or edit their content.  Their inclusion does not constitute an endorsement by the CMAOntario nor do their contents reflect the views or opinions of the CMAOntario. If you would like to have something included in the newsletter, please send us a short synopsis, a photo or graphic and the hotlink that can be included in the news listing. Submissions can be sent to verle@cmaontario.ca. Please make sure the Subject Line reads "For inclusion in the CMAOntario Newsletter". The deadline for submissions is the 20th of each month.
---
Unsigned Only Competition: Ontario Country Winners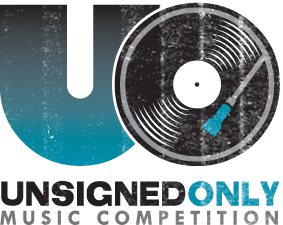 September 4, 2019 – – The Unsigned Only Music Competition is pleased to announce its 2019 winners, including a total of 36 Canadian winners. This year marks the highest number of Canadian winners since the launch of the competition in 2012. Canadian entries garnered a total of 36 wins, including five First Place wins, one Second Place win, and 30 Honorable Mentions. The winners span many genres, from Pop/Top 40 to Folk/Singer-Songwriter to Blues to R&B/Hip-Hop, and more.
Unsigned Only awards an overall Grand Prize, as well as a First Place, Second Place, and Honorable Mentions in each of the 18 categories. Winners were selected from almost 6,000 entries from more than 100 countries worldwide. Unsigned Only gives away a total of $150,000 in cash, merchandise, and services.
Winners this year were selected by a prestigious panel of judges comprised of celebrity artists and industry executives, including: Garth Hudson (The Band); O.A.R., Robert Smith (The Cure); Aimee Mann, Aaron Shust, Taj Mahal; Anthony DeCurtis (Contributing Editor, Rolling Stone); Brinson Strickland (President, Collective Music Nashville) and Kristyn Ciani (Talent Buyer, C3 Presents / Lollapalooza, Austin City Limits, Shaky Knees).
In the Country category, the 1st Place winner was from the US, while 2nd Place was snagged by a New Zealand artist. Several Ontario country artists received Honorable Mention:
Danielle Todd (Guelph, ON, Canada) – "Crazy"
Dylan Holton (Ottawa, ON, Canada) – "I Used To"
Jesse Slack (Peterborough, ON, Canada) – "Lip Sync"
Suzi Kory (Toronto, ON, Canada) – "Pretty Little Things"
For more information, visit: https://unsignedonly.com/winners
Congratulations all!
(Source: Press Release)
---
Dave Woods Presents: Storytellers
(Source: Member Submission)
---
Johnny Reid Announces 'My Kind of Christmas' EP and Tour
Listen to the title track "My Kind of Christmas" Out Now:
https://johnnyreid.lnk.to/MyKindofChristmas  

Johnny Reid announces the release of his new Christmas EP, My Kind of Christmas, due out October 25th. The title track and first song to be released from the EP, "My Kind of Christmas" is available now on streaming services and as an instant download when you pre-order the EP on iTunes.
The My Kind of Christmas CD is available now for pre-order at johnnyreid.com. A limited marble vinyl edition will be released November 15th.
My Kind of Christmas is a perfect mix of originally penned 'soon to be holiday favorites' including "My Kind Of Christmas" with a Johnny Reid take on some hidden holiday gems including "Merry Christmas Everyone", a classic brought back to life in the 80's UK pop phenom 'Shakin' Stevens. See the full track listing here.
Watch the album trailer:
'My Kind of Christmas' Tour
On November 16th, Johnny will kick off his cross-Canada My Kind of Christmas tour with 22 shows across the country. Tickets for all shows go on sale to the general public next Friday, September 27th at 10am local time. A Tartan Army presale will begin this Monday, September 23rd at 10am local time. See below for a full list of tour dates.
Tartan Army Presale:
Monday, Sept 23rd @ 10am local time
Sign up here for access
General Public On Sale:
Friday, Sept 27th @ 10am local time
Get tickets here
November 16 – Orillia, ON – Casino Rama
November 18 – St. John's, NL – Mile One Centre
November 20 – Halifax, NS – Scotiabank Metro Centre
November 21 – Sydney, NS – Centre 200
November 22 – Moncton, NB – Avenir Centre
November 23 – Charlottetown, PE –  Eastlink Centre
November 25 – Kingston, ON – Leon's Centre
November 26 – Oshawa, ON – Tribute Communities Centre
November 27 – St. Catharines, ON – Meridian Centre
November 28 – Hamilton, ON – FirstOntario Concert Hall
November 30 – London, ON – Budweiser Gardens
December 1 –  Kitchener, ON – Centre in the Square
December 3 – Thunder Bay, ON – Thunder Bay Community Auditorium
December 4 – Winnipeg, MB –  Centennial Concert Hall
December 5 – Regina, SK – Conexus Arts Centre
December 7 – Calgary, AB – Southern Alberta Jubilee Auditorium
December 8 – Lethbridge, AB – Enmax Centre
December 9 – Edmonton, AB – Northern Alberta Jubilee Auditorium
December 10 – Dawson Creek, BC – Encana Events Centre
December 11 – Prince George, BC – CN Centre
December 13 – Penticton, BC – Penticton Events Centre
December 14 – Abbotsford, BC – Abbotsford Centre
(Source: Press Release)
---
SOCAN No.1 Song Awards
SOCAN recently presented No. 1 Song Awards to the co-writers of the James Barker Band's Keep It Simple and Tim Hicks' What A Song Should Do. SOCAN reps presented the No. 1 Award for Keep It Simple to co-writers Gavin Slate, Travis Wood, and Todd Clark at a restaurant in Nashville, during the city's Americanafest. The next day, at another Music City resto, the No. 1 Award for What A Song Should Do was given to co-writers Emma-Lee and Karen Kosowski.
(Source: FYI Music News)
---
Anya Wilson and Charlie Major Inducted into Canadian Country Music Hall of Fame
On September 7th, at the Telus Convention Centre in Calgary, veteran publicist/radio promoter Anya Wilson and country star Charlie Major were inducted into the Canadian Country Music Hall of Fame 2019. Read an FYI profile of Wilson here.
(Source: FYI Music News)
---
Women On Country Radio Are An Endangered Species, New Research Says
Songs by women on country radio declined by 66% between 2000 and 2018
Basking in the August sun in a T-shirt reading "Mama wants to change that Nashville sound," professor Jada Watson is swaying to the sounds of the all-female country trio Runaway June at the annual Boots & Hearts music festival. Watson, who drove five hours from Ottawa that day, is more than a country music fan. To many women in the genre, she's a champion.
Her recent study, titled Gender Representation on Country Format Radio, proves what many of the top women in country have been saying for years: Country radio stations play way more songs by male artists than female.
Watson analyzed year-end and weekly charts compiled by Mediabase, which determines artist's standing by the amount or radio airplay he or she got.
(Full Story: CBC News)