This section of the newsletter is comprised of news stories, press releases and links to Internet articles that are sent in by our members who believe they will be of general interest to the membership.  We include them as a courtesy to our members but do not verify or edit their content.  Their inclusion does not constitute an endorsement by the CMAOntario nor do their contents reflect the views or opinions of the CMAOntario. If you would like to have something included in the newsletter, please send us a short synopsis, a photo or graphic and the hotlink that can be included in the news listing. Submissions can be sent to verle@cmaontario.ca. Please make sure the Subject Line reads "For inclusion in the CMAOntario Newsletter". The deadline for submissions is the 20th of each month.
---
CMAOntario Member is One of Nashville's Biggest Hitmakers
Deric Ruttan, the Ontario musician, who calls Nashville home, is behind such hit songs as Dierks Bentley's career-changing 'What Was I Thinking', Blake Shelton's smash hit 'Mine Would Be You' and dozens of other chart-toppers.
"It feels like a miracle every time it happens, and then once it happens you want to do it all over again."
Deric Ruttan is talking about the miracle of a song he wrote going to #1 on country radio in the U.S.
The Ontario musician, who calls Nashville home, is behind some such hit songs as Dierks Bentley's career changing 'What Was I Thinking', Blake Shelton's smash hit 'Mine Would Be You' and dozens of other chart toppers.
"I remember the first time I heard a song I wrote on the radio," Ruttan said, while look at guitars in a downtown store in Nashville.
"I was driving home from the gym and it was about 8 a.m. and I was listening to the big country station in Nashville and it came on the radio. My heart started racing and I started to race home because I wanted my wife to hear it and we have this long gravel driveway. I was fishtailing just trying to get to the home barely staying on the driveway. As soon as I got to the door the song stopped and the DJ came on. It was a feeling I'll never forget though."
(Full article: CityNews)
---
Royalty Records – A 45 Year Legacy of Country Music
It's forty-five years and counting. A collection of Royalty Records favourite B-sides from the last 45 years, including Ontario's own Blackie Jackett Jr.
It's forty-five years and counting, since Royalty Records opened its doors. This year marks another milestone for the label, celebrating with the release of a collection of Royalty's favourite B-sides from the last 45 years available on December 6th, 2019. The album features tracks from the very first Royalty artist, Canadian rodeo cowboy legend/country singer Wayne
Vold, the legendary Jimmy Arthur Ordge, a young pop-country Chris Nielsen, country Hall of Famers Gary Fjellgaard and Joyce Smith, Larry Gustafson, one of the greatest voices to ever record for Royalty, singer/songwriter Laura Vinson as well as newer signings Chris Buck Band and Ontario's Blackie Jackett Jr.
In an era of plucky upstart indie labels, Royalty remains true to its roots as one of the original Canadian country labels. The songs, the artists, recalling the times in the studio, this collection is a joyous trip down a historical memory lane. Royalty Records has developed decades of Canada's great country artists and continues to do so to this day.
(Source: Member Submission)
---
James Barker Band's Cover of 'Sold' Brings All the '90s Vibes

James Barker Band pay tribute to one of the great '90s country songs and artists with a spot-on cover of "Sold," as originally recorded by John Michael Montgomery.
The "Keep It Simple" singers visited with Taste of Country Nights earlier this year to talk about their brand of country and their new Singles Only EP, cheekily named to reference how music music seems to be recorded and released in 2019. The Canadian group of friends and musicians includes singer James Barker as well as Taylor Abram, Connor Stephen and Bobby Martin. At least half the band lives in Nashville, and while they're very committed to finding equal success in America, they haven't forgotten where they came from.
"It's kind of neat when we go up to Canada because we show up to shows and we've got massive shows and we've got everything on our rider from humus to socks — it's not a joke, we've got socks on our rider," Barker says. "People are so diehard about country music in America. It's the music here in America. Canada is 10 percent the population of America but I think the country music industry is like one percent."
Sonically the music on Singles Only is most comparable to some of the more mainstream country coming from Texas. Fans of Granger Smith will dig James Barker Band — check out "Slow Down Town" to get a great feel of what they do on a record and on stage. The song has become such a fan favorite that they started closing shows with it in 2019.
A European tour closed their schedule in 2019, but the group hints at big plans in 2020, including an expansive Canadian tour and perhaps even a little time in Australia.
(Source: Taste of Country)
---
Top Country's Top Picks 2019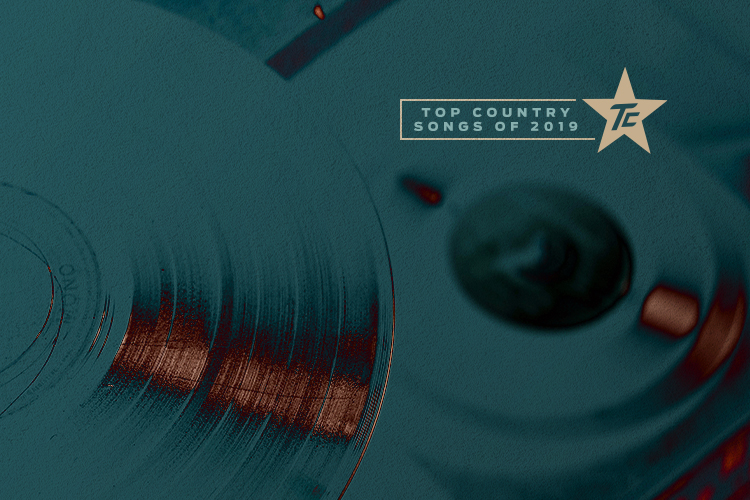 Top Country has released a number of Top Of 2019 lists including: Top 125 Country Songs of 2019, Top 15 Female Country Artists of the Year, Top 20 Male Country Artists of the Year, and Top 25 Country Videos of the Year.
We've highlighted the Ontario artists from each list below:
Top 125 Country Songs of 2019
THE REKLAWS – Old Country Soul
TIM HICKS – What A Song Should Do
JESSICA MITCHELL FEAT. TIM HICKS – Somebody Gonna Get Hurt
JAMES BARKER BAND – Keep It Simple
THE REKLAWS – Feels Like That
THE REKLAWS – I Do To
MEGHAN PATRICK – Wild As Me
KIRA ISABELLA FEAT. LEVI HUMMON – We Should Be Together
TEBEY – Good Jeans
JADE EAGLESON – Lucky
JADE EAGLESON – Count The Ways
TEBEY & MARIE MAI – The Good Ones
MADISON KOZAK – OMG ILY
Top 15 Female Country Artists of the Year
Meghan Patrick
Jessica Mitchell
Kira Isabella
Alli Walker
Madison Kozak
Vanessa Marie Carter
Top 20 Male Country Artists of the Year
Tim Hicks
Tebey
Jade Eagleson
Andrew Hyatt
Top 25 Country Videos of the Year
JAMES BARKER BAND – Keep it Simple
THE REKLAWS – Feels Like That
TIM HICKS – What a Song Should Do
MEGHAN PATRICK – Wild As Me
ERIC ETHRIDGE – If You Met Me First
TEBEY & MARIE MAI – The Good Ones
JADE EAGLESON – Count the Ways
THE ROAD HAMMERS – Zamboni
(Full lists: Top Country)